Fleet Repair & Maintenance
NATIONWIDE – Breakdown, Tyres, Service, MOT. WE PROVIDE 24/7 Repair and Maintenance Cover. At Fleet Assess, we understand how difficult it can be for Operators when their Fleet requires support and cover. With a national network of Support Services, we keep your Fleet in Great condition, allowing maximum utilisation.
Varying Contracts Types Available, Including
Full Repair and Maintenance
This package, ensures you are compliant with scheduled services and an annual MOT (excludes damage and operational issues)
Breakdown and Tyre Cover
A fixed fee to provide cover nationally for any breakdowns (any approved repair work is charged separately)
Fleet Assess Service Package
A service only package that covers your routine service and compliance requirements
Various Packages Available
Pay as you go or fixed weekly, monthly or annual contracts are available
ONE PHONE NUMBER for all your SUPPORT/BREAKDOWN – 24/7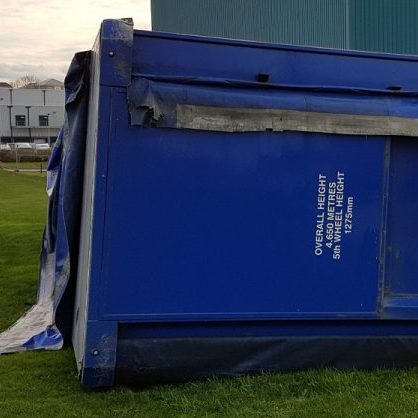 Let Fleet Assess take the weight of your shoulders, let US manage your Commercial Trailer Repair and Maintenance.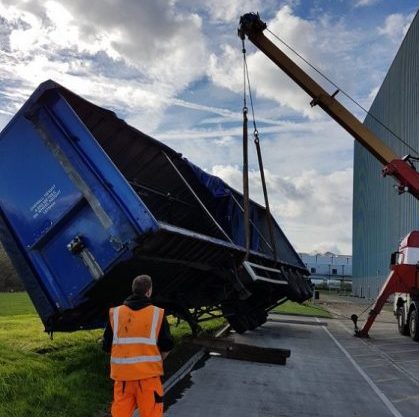 One off Major incident, Vehicle blown over, need it up-righting with minimum damage? – Call us on 01706 627 376 for a quote Nationwide support given

As a company, we pride ourselves on our appearance, and with the expert knowledge of Niven and his team at Fleet Assess we have found a company that thinks like we do. We have always found them to be efficient and meticulous in their work. Their pricing is competitive within the market place, and they are always looking to stay ahead of the competition. We would have no qualms to recommend Fleet Assess to anyone looking to get value for money and peace of mind when it comes to vehicle livery and maintenance.
Managing Director | SPD Logistics
After tasking Fleet Assess with some minor repairs, we are now using them for some major refurbishment to the Poundworld fleet. The quality of both the work and service has proved to be 2nd to none, and with Niven you have the expertise to help you overcome any problem quickly.
Transport Shift Manager | Poundworld Retail
We, like all companies suffer from damage from time to time. Recently we had a trailer major damaged that Fleet Assess took control of and dealt with the entire process in a very swift timely manner, from recovering the trailer, carrying the repair to a very good standard, and dealing with the insurance. We now use Fleet Assess for damage and repair work and have no problem recommending them to others
Director | SK Distribution
Competitive pricing is just one of the reasons why we keep using Fleet Assess for all our livery and maintenance needs. For me, it's the extra mile that Fleet Assess will go for you. Niven is always available to talk to, offering expert advice and guidance. When I was tasked with organising new livery across our fleet the decision was easy. Fleet Assess have delivered a first class result at a great price. I would highly recommend Fleet Assess for all trailer needs regardless of the size of fleet.
Lyndsey Hamer – Distribution Manager | Gresham Office Furniture
Is your fleet compliant?
How confident are you that your fleet compliance and record keeping would satisfy a Traffic Commissioners audit?
Concerned? Then we can support you in your compliance. Start protecting your Transport Operators Licence now…
Here are some of the key questions asked and investigation areas covered.
To get started enter your email address below download your free PDF.